Dear Friends of Marian Hinson:

Marian Hinson had a vision of a place to help women and families, not just with a temporary roof, but with a path to full and productive lives. In 1989 Marian was able to see her vision begin to take shape with the opening of the YWCA Home-Life Management Center, a transitional housing site with case management and no time restrictions. She led the Center until her retirement at the end of 2006.

This fall, as a memorial to Marian, who passed from this world on April 10, 2009, and to celebrate 20 years of service to women, families and the community, YWCA Delaware will rename and re-dedicate the Marian Hinson Home-Life Management Center.

Marian was constantly giving with her heart and her time; now we need your financial help. The Committee is hoping to raise $10,000 this summer to cover the costs of new signage for the building, a portrait of Marian for the lobby, and a reception on the day of the rededication. Remaining funds will go towards support of the programs into which Marian put so much of her life. Whatever amount you are able to contribute will be greatly appreciated.
Please send your check, made payable to YWCA Delaware, by August 15 to Marian Hinson Home-Life Management Center, c/o YWCA Delaware 100 W 10th St, Ste 515, Wilmington, DE 19801. In the memo section write "Marian Hinson Memorial." Invitations to the September 25th rededication will be available on the YWCA website, www.ywcade.org and on the site chronicling Marian's battle with cancer, www.MissHinson.wordpress.com.

Thank you for your generosity.

Sincerely,
Marian Hinson Memorial Committee











You are cordially invited to:
Home-Life
Managment
Center's
20th Anniversary
and Re-dedication
Renaming of the
Center to the
Marian E. Hinson
Home-Life
Managment Center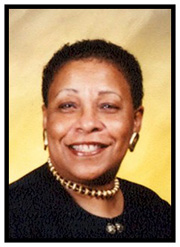 when


September 25th, 2009
12 pm - 5 pm

Open House 12 pm - 3pm
Dedication 3 pm



where


Marian E. Hinson
Home Life Management Center
709 North Madison Street
Wilmington, DE



Make a tax-deductible contribution to the Marian Hinson Memorial


All contributions are tax-deductible.
Reception immediately following.
RSVP before September 18th by calling

(302) 655-0039

ext. 243 or emailing jrosman@ywcade.org.